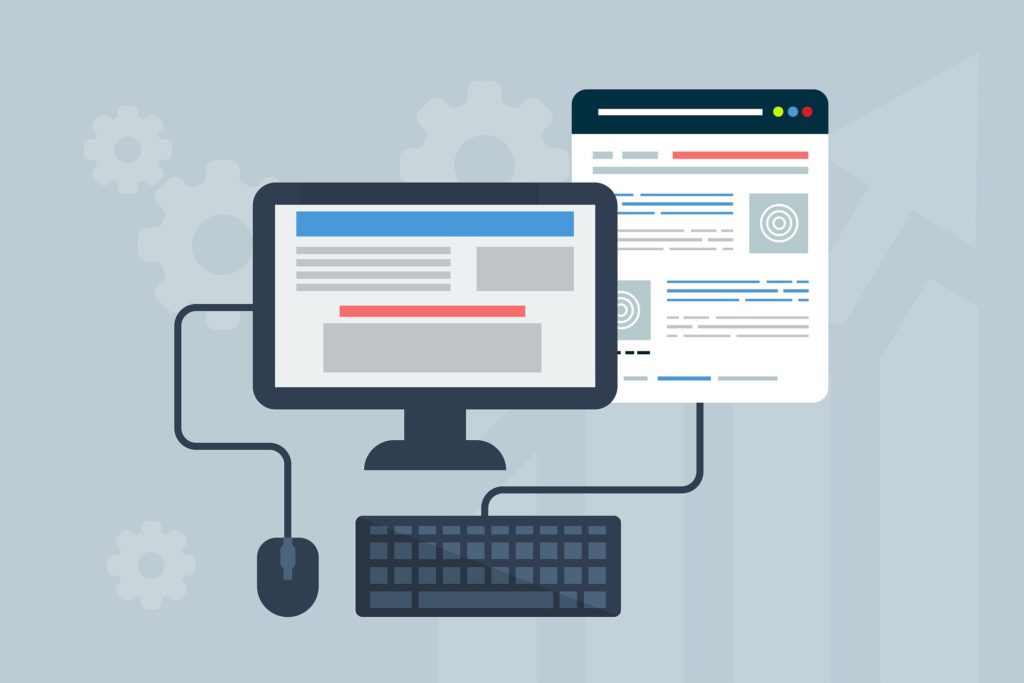 Why have a government website, anyway?
The government is not a business body. Furthermore, it does need to professionalize its brand.  
A government is more than that! Similar to a business entity, it is a social society. Like business acts, for example, one of its common goals, too, is to extend its services online.  
Also, the latest Digital 2019 report from Hootsuite and We Are Social shows that users from the Philippines spend an average of 10 hours and 2 minutes on the internet daily via any device. A website would be an way to model the government agency's services, products, and other vital information. 1
Today, a website is a handy source for netizens who want to know more about the agency. The official website, for instance, can an key for openness and duty. As a result, the government is linking its effort to form an digital government in the country using changes and advances in information and communications technology. 2
The Department of Information and Communications Technology, for example, came with the Philippine Digital Transformation Strategy 2022. This report conveys the process to be adopted by the agencies in its pursuit of digital change. This plan will greatly improve Philippine governance, socio – economic development, and services to people. 2  
At IFTP, we have used the word G.O.V.E.R.N.M.E.N.T. to come up with at least ten good reasons why a government agency should have a website: 
Generous And Budget Ad Portal
An office spends much on prints such as brochures, tarpaulin, posters, and bulletin. Posts on notices, updates and other timely data will be readily handy and digitally editable in the site. Also, having these kinds of digital copies is also eco-friendly. 
Online Network Building Block 
Guests to the site are those who are into the agency. Added services such as signing up to the website can be useful. For example, the site admin will be able to invite the society to help build a healthy and helpful online district. 
Virtual Office
The site can also be a work area that can provide data about the firm. Its locals would refer to the site as the source of the official ad, news, and updates.
Entry For Netizen Engagement
An social website where netizens can share their ideas and get details is a stepping stone in building an active community. Similarly, netizen's positive feedback can be inputs on how the agency can best serve society.  
Readily Available 
Among others, downloadable forms would be readily online, through the website. There would be no need for citizens to visit the agency to ask for official forms. Also, locals can prepare needed papers before visiting the agency. 
Never Sleeps 
The website is open twenty-four over seven (24/7). Also, a guest can check out the services, products, tourism, or updates any time of the day and night. 
Modern Convenience Portal
A long term goal of an agency would be to allow locals to download and submit forms online. With the feature of interactive websites, this can be made possible. 
Easier To Contact  
Through the website, a guest can locate contact information such as email address, mobile number, phone number, and maybe the links to social media accounts of the agency. At the same time, netizens can send an email right through the site.  
A Notable Source Of Information
Services, map, listing, local news, tourism, products, news, and other major content, for example, can be handy online. As a result, these output can cater to the users, locals, guests, and eager investors.
Transparency 
According to the Department of Budget and Management, government information is a pearl, meant to be shared with the public to maximize its inherent value. Furthermore, The DBM, for example, has issued National Budget Circular No. 542, which reiterates compliance with Section 93 of the General Appropriations Act of FY 2012. Section 93 is the Transparency Seal, which is depicted by a pearl shining out of an open shell, is a symbol of a policy shift towards openness in access to government information. On the one hand, it hopes to inspire Filipinos in the civil service to be more open to citizen engagement; on the other, to invite the Filipino citizenry to exercise their right to participate in governance.  Check out the details here.
Why have an agency website? The G.O.V.E.R.N.M.E.N.T. says it all.
Ready to showcase your office online? Get in touch with us today. Book a free branding audit for your government agency.
References:
1. https://technology.inquirer.net/83180/filipinos-spend-the-most-time-on-internet-social-media-worldwide-studyme
2. https://www.gov.ph/documents/820828/1076083/Philippine+Digital+Transformation+Strategy_20190208.pdf/
Why have a Government Website Today and Tomorrow